NIEUWS
Cyklop Completes Acquisition of Marchetti Packaging Srl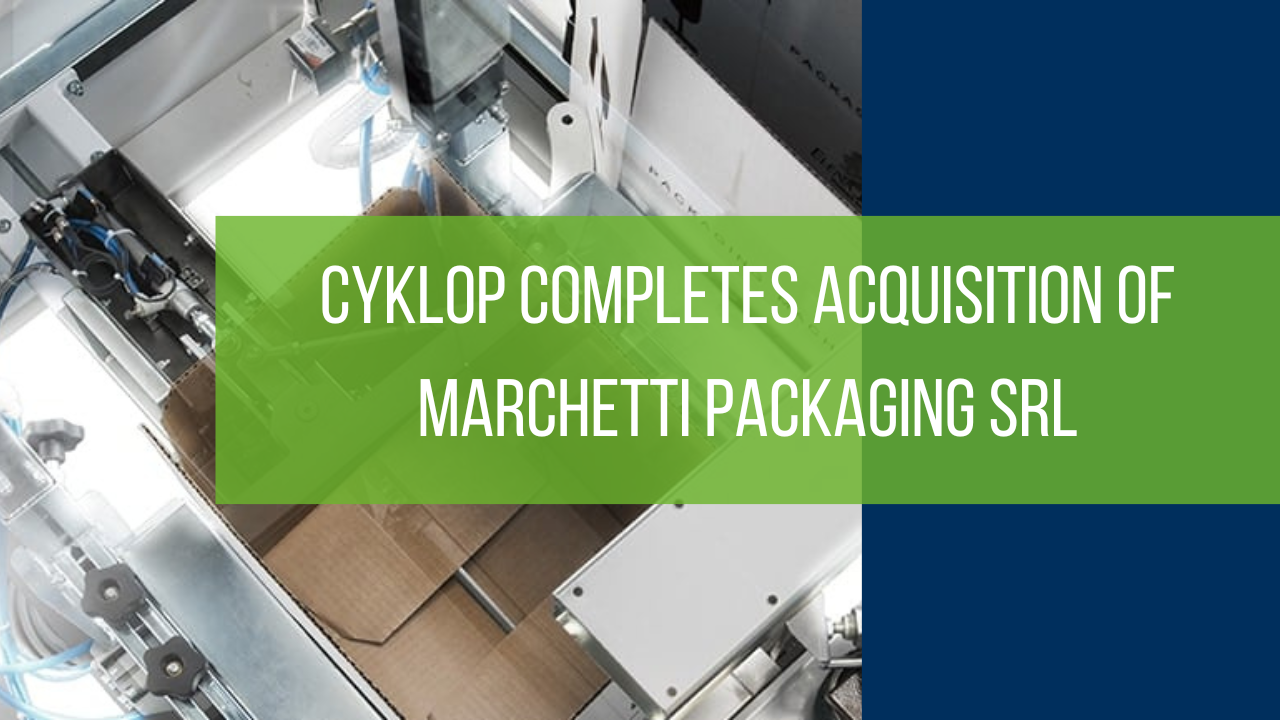 ROZZANO, September, 15, 2023—Cyklop International, the global leader in end-of-line packaging solutions, today announced the successful completion of acquisition of Marchetti Packaging Srl, a well-established Italian packaging company,  renowned for its commitment to quality and technology! This strategic union marks a pivotal movement in the industry, combining the heritage of Marchetti Packaging with Cyklop's innovative vision and global reach. With this integration, we've enriched our portfolio to include the entire spectrum of automatic end-of-line machines, strengthening our presence in the taping sector.
"This union enables all our customers to meet any packaging need with complete solutions-from packaging taping to industrial automation of machines and processes. The acquisition is a testament to our dedication to delivering excellence and value to our clients. Our expanded resources, combined with the talent and technology from Marchetti Packaging, will allow us to offer a wider array of packaging solutions, tailored to the unique needs of each client. We are confident that this synergy will result in increased efficiency, innovation, and customer satisfaction" says Roberto Salemme, Cyklop's CEO.
This strategic acquisition demonstrates Cyklop's determination to continue to be the global provider of complete packaging solutions, as well as to support customers around the world by responding to current trends and meeting their individual needs with cutting-edge solutions.
ABOUT CYKLOP INTERNATIONAL
Cyklop International is a global leader in designing, manufacturing, and selling advanced packaging solutions and machinery. With a rich history of over 100 years, Cyklop combines cutting-edge technology with unmatched expertise to deliver integrated packaging solutions that optimize productivity, enhance efficiency, and drive business success.
ABOUT MARCHETTI PACKAGING
Marchetti Packaging Srl designs, manufactures and markets under the Elena Marchetti ™ brand name automatic and semi-automatic end-of-line packaging machines for carton forming, tape and glue sealers, motorized and extendable roller conveyors for internal handling, strictly "Made in Italy" responding to the most specific requests and needs of the customer by providing valid "problem solving" solutions.