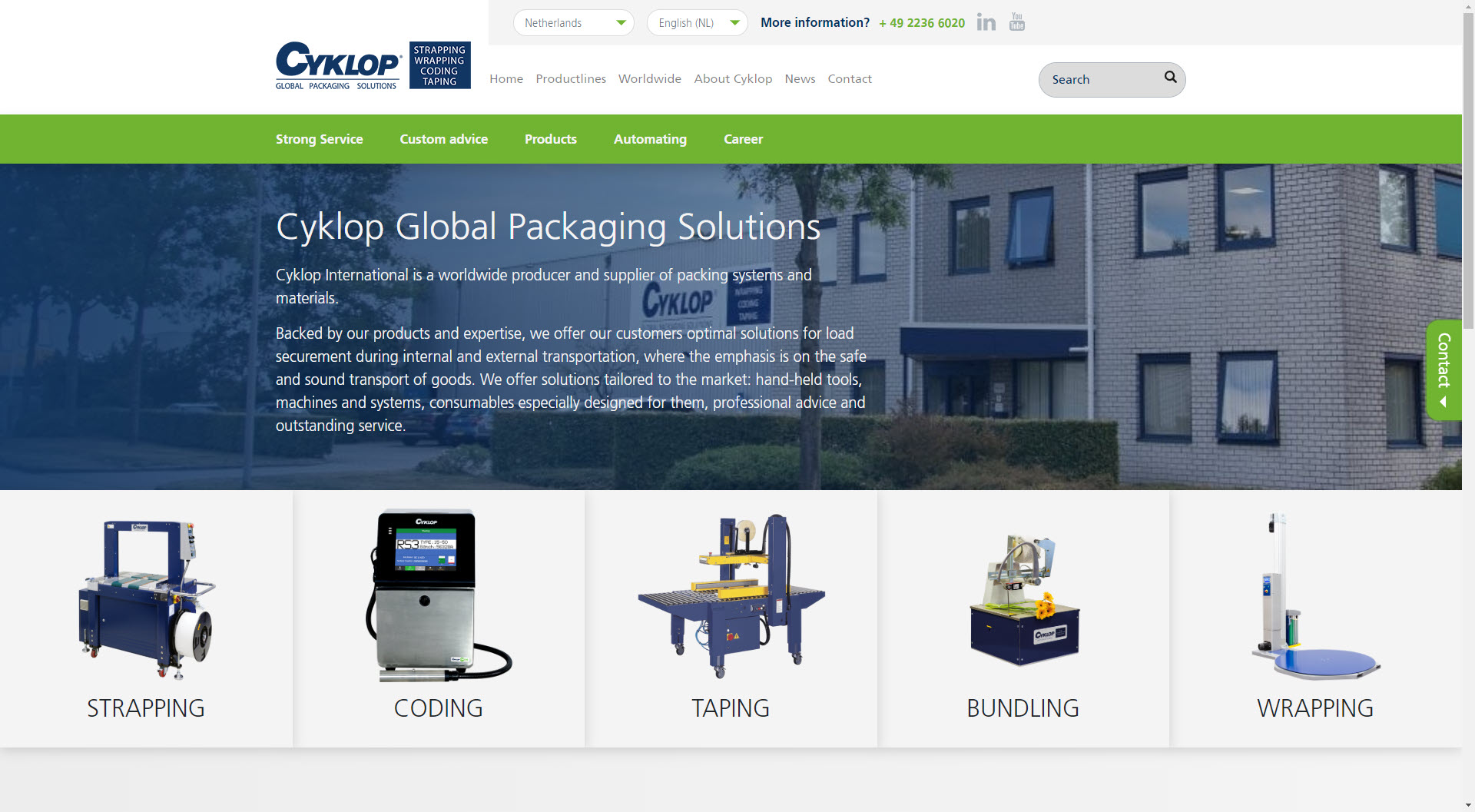 New website for Cyklop
After months of preparation, the time has come: our new website is live! With a fresh design and a clear layout. On our website we inform you about all our products, vacancies and you can subscribe to our newsletter. You can also always follow us via our LinkedIn and Youtube account.
Ron Pot, Director Europe: 'With this website we try to inform our visitors even better about our products and services than we already did. With the ultimate goal of helping to answer their questions as quickly and simply as possible.'
Ready for the future!
"With this new website we are ready for the future." Says Gert Wolf, marketing manager at Cyklop. Wolf: 'We have created the structure and content of the site based on intensive discussions with various customers in order to ensure a good website experience.'
We are curious about what you think of our new website. Let us know!